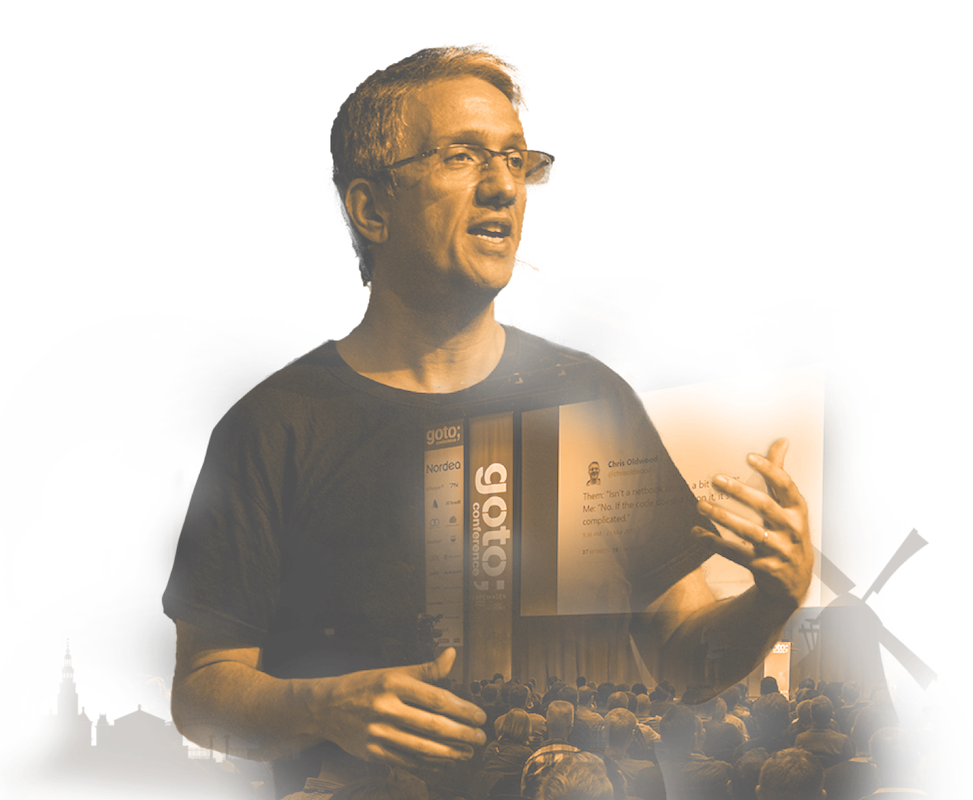 Why We Organize GOTO Amsterdam
We believe that learning is a life-long process that's why we create conferences for developers by developers. That's what drives us to produce the best meeting place for innovators and thought leaders.
In 2019 GOTO Amsterdam returns for its ninth edition.
Join us and be inspired!
Sign up to receive the latest news and announcements
The Conference
GOTO Conference is a software development conference designed for developers, team leads, architects, and project managers and is organized "for developers by developers". As software developers and architects ourselves, we wanted to create a great social and learning experience.
Tracks
We cover wide array of trending and cutting-edge technologies, all related to this year's topics «Today», «Tomorrow» and «The Future».
Please note that below Tracks titles are subject to change.
Topics
Our Speakers
GOTO Conference is all about the talks. We seek interesting speakers from around the world, and let them shape the agenda - They are the experts after all.

Be a Member of the Crew
As a student volunteer at GOTO you get the chance to mingle with the hottest gurus of our industry!
As a GOTO Amsterdam student volunteer, you will work for approx. 12 hours during the conference with practical work (session monitors, info desk helpers and the like), and in return, you will get to attend the conference sessions and social events for free (when you are not working).
Register as Crew
While We Wait
GOTO Amsterdam 2018 Playlist
GOTO Amsterdam is held at the Beurs van Berlage
The Beurs van Berlage is a building on the Damrak, in the centre of Amsterdam. It was designed as a commodity exchange by architect Hendrik Petrus Berlage and constructed between 1896 and 1903.
The building is constructed of red brick, with an iron and glass roof and stone piers, lintels and corbels. Its entrance is under a 40m high clock tower, while inside lie three large multi-storey halls formerly used as trading floors, with offices and communal facilities grouped around them.